Sentencing Guidelines Alerts

The D.C. Sentencing Commission has just approved a new "Mitigating Departure Factor" focused on the impact of the invocation of D.C. Code § 11-94 on sentencing in the District. This new departure factor was developed in response to delays resulting from the impact of the COVID-19 pandemic on court operations and sentencing procedures. The new departure factor becomes effective immediately.
Meetings
The next Commission meeting will be held virtually on October 17, 2023. Agendas and minutes can be found here.
Sentencing Data
The Commission uses the Guidelines Reporting Information Data system to store and monitor felony sentences. The data and charts presented on this page uses the data in this system.
District of Columbia Sentencing Commission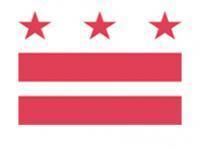 Office Hours
Monday to Friday, 9 am to 5 pm, except District holidays
Connect With Us
441 4th Street, NW, Suite #430, Washington, DC 20001
Phone: (202) 727-8822
Fax: (202) 727-7929
TTY: 711
Email:
[email protected]



Agency Performance