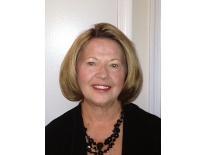 Barbara Tombs-Souvey was appointed by the District of Columbia Sentencing Commission in November 2009. Ms. Tombs-Souvey has over 18 years of experience in the development of sentencing and corrections policy, with an emphasis on research and data analysis. Prior to joining the Sentencing Commission, she served as the Director of the Center on Sentencing and Corrections and as a Senior Fellow at the Vera Institute of Justice in New York City. While at Vera, Ms. Tombs-Souvey was involved in the development of sentencing policy and legislation in five states.
Ms. Tombs- Souvey also served as executive director for the Minnesota Sentencing Guidelines Commission and the Kansas Sentencing Commission. During her tenure at both Commissions, she was responsible for developing prison population projections, conducting sentencing data analysis, drafting policy proposals and testifying before state legislatures on numerous sentencing issues.
Considered an expert in the area of sentencing policy, Ms Tombs-Souvey's research focus includes sentencing alternatives, drug sentencing policy, sentencing impact assessments, probation revocations and sex offenders.
Ms. Tombs-Souvey served as the president of the National Association of Sentencing Commissions for six years and a member of the Executive Committee for eight years. She has also served as a member of the Constitution's Committee on Sentencing and the Restorative Justice Council in Woodbury, MN. Ms. Tombs-Souvey holds both undergraduate and graduate degrees in Criminal Justice from Penn State University.